New Pre-Fabricated Flatpack Shipping Modular Container for Office and Living

The main products of Lida Group contain a large-scale labor camp, Steel structure buildings, LGS Villa, Container house, Prefab house, and other integrated buildings. Till now, our products have been exported to more than 145 countries and regions.


CONTACT US:

Lida Group Tel: 0086-532-88966982
0086-532-88965892
Website: www.lidajituan.com
Email: sales@lidajituan.com
Head Office: 5th Floor,Building A,Darron Center,No.180,Haier Road,Qingdao, 266000,China
Messages
Lida Integrated Camps are widely used in General Contracting projects, Oil and gas field projects, Hydroelectric Projects, Military projects, mining sector projects, and so on, which are intended for short- and long-term site mobilization.
Lida oil and gas company labor camp (labor Camp) is designed to deliver the most appropriate and economical solution in terms of prefabricated house buildings, container house buildings, or both production systems in line, which need to take the time, cost, site location, client requirements, and government regulations into consideration.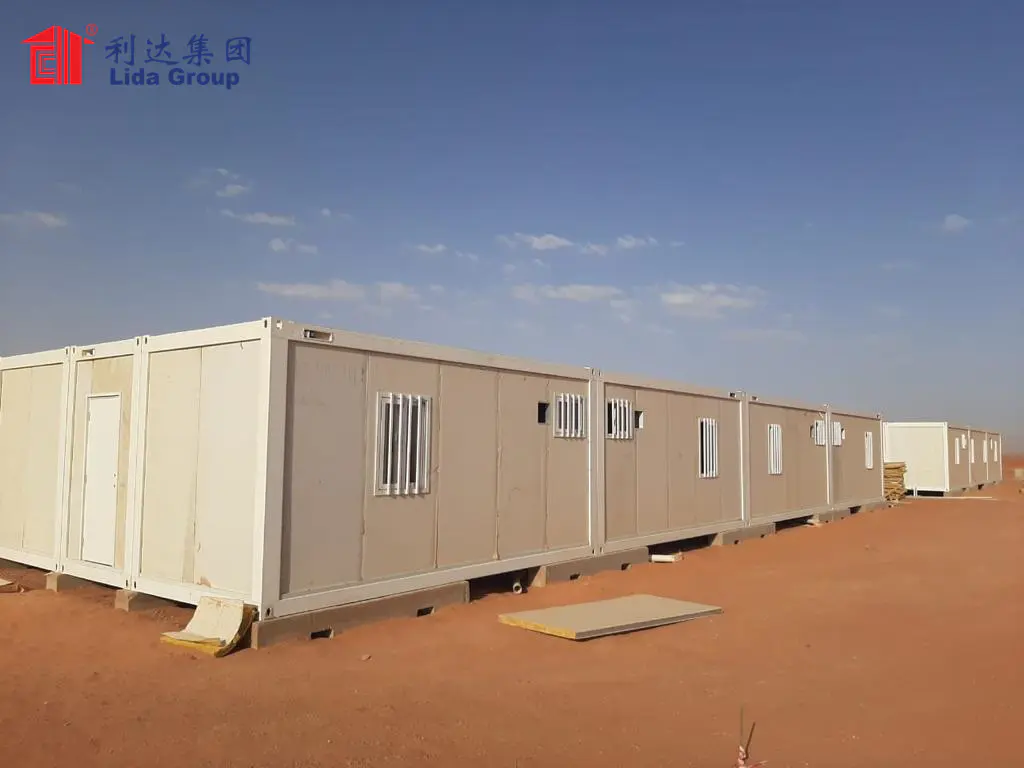 Component Specification of Lida Integrated Camp ( flat pack container house type)
Flat pack container house is made by steel frame structure, which adopts cold- form galvanized steel. Structure is consists of three modular parts: roofing frame, corner column and floor frame. Each modular part is manufactured at the factory and assembled on construction site. With one single container house as basic unit, it can be combined horizontally or vertically in different form like building blocks. Flat pack container house can be stacked in three storeys with flexible in space layout and multiple function, and can be used in different application fields.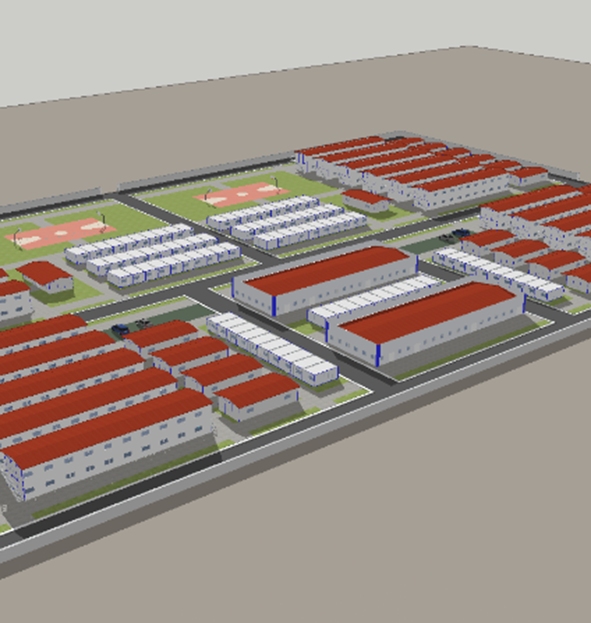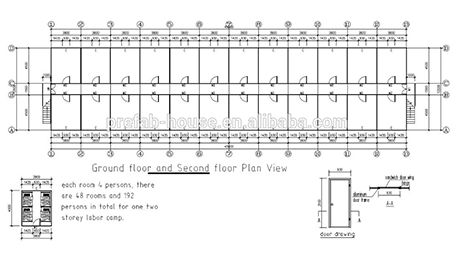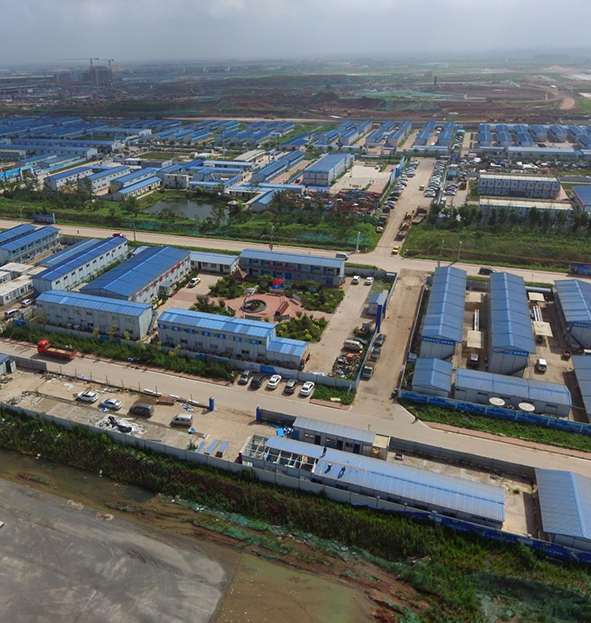 Lida oil and gas company labor camp (labor Camp) normally includes the following buildings as following: Accommodation Building, Kitchen and Dining Buildings, Clinic building(Medical center), Administration Office & Site Office, Laundry building, Camp warehouse, Recreation building, Prayer Room Market(Shop), Washing Room& Shower Room, etc.